It's always a little bit weird going back to where you live and work after you've spent time at home with family at Christmas.
But I've decided that if it's true, that 'we should see every place as new', then
every
place is strange, and so familiar.
This is my doorstep at home...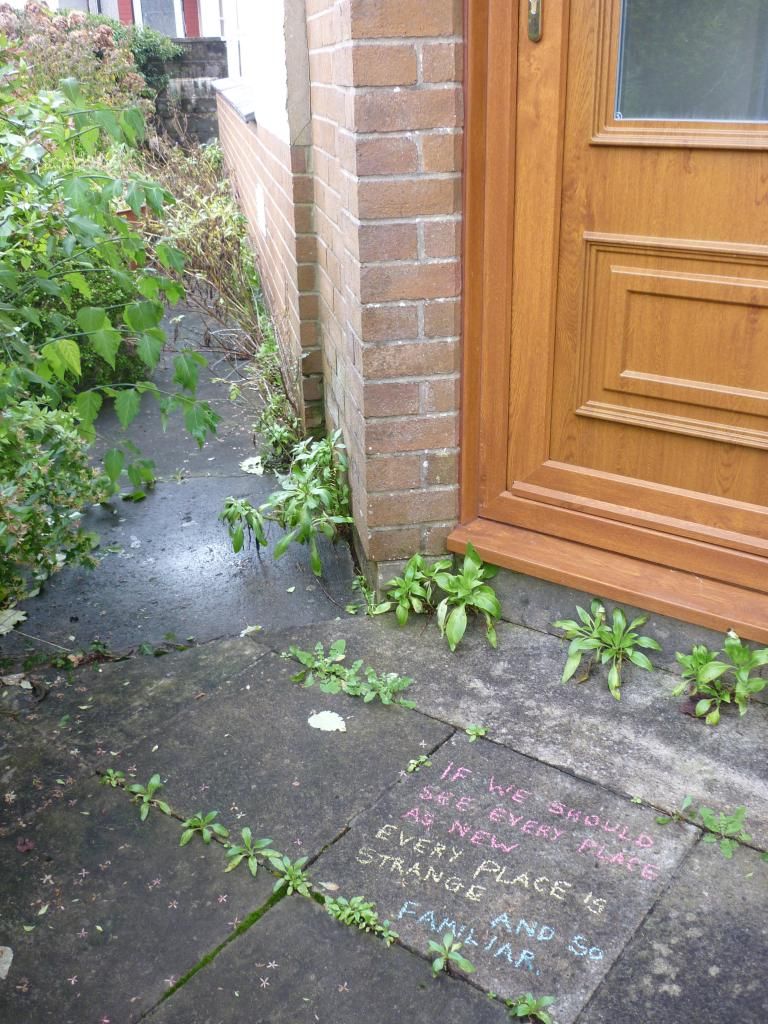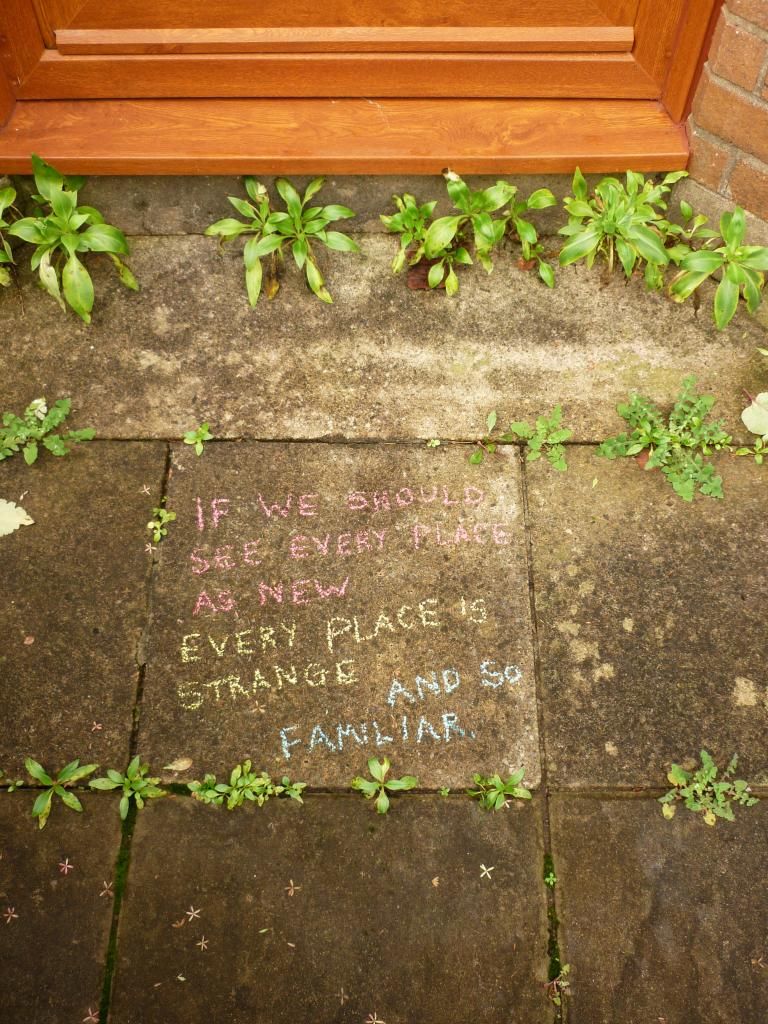 And these are the new chalks I got from my brother and his wife in Wales...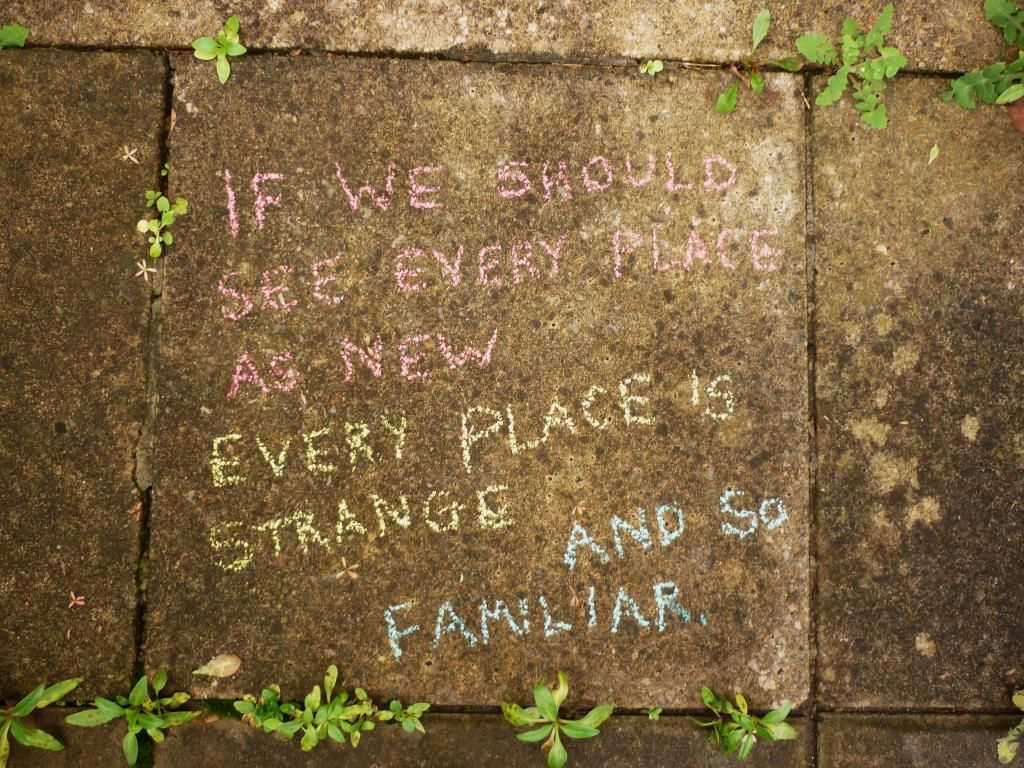 Safe journeys back y'all.